I love visiting schools. We can talk about my books or just dive into the writing. I'm available for
1 day school visits about my titles
1-2 day writing workshops
30 minute skype visits (free)
Library book clubs and craft programs
Mix and Match (whatever works for your needs)
Currently Booking Summer and Fall 2017
Programs:
Swooper's Academy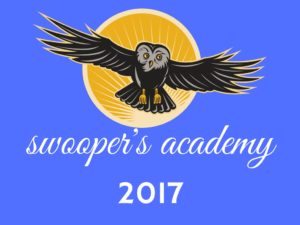 What if I wrote about a snowmobiling sasquatch? —Parker, 7th grade
What if there's a portal inside my desk? —Jesmyn, 5th grade
Swooper's Academy is a one or two day workshop (4-5 hours total) where students will learn about story elements, story structure and publication. They'll have the benefit of learning about the writing profession through classroom presentations, but they'll also spend intensive time on their own creative work. Through guided prompts and techniques, they will produce storystorms, storyboards and completed books– and have loads of fun doing it.
Heroes vs. Villains
Let's get serious about character development. This workshop uses intensive guided writing prompts to help students construct their own heroes and villains. We'll step into our hero/villain shoes. We'll spend time in the hero/villain lair. We'll explore hero/villain backstory, and we'll pull it all together by drawing our hero or villain and telling our peers all about them.
The Creative Journey:
This presentation uses pictures, anecdotes and video to talk about creativity, where ideas come from, how to put those ideas down and where those ideas can take us. This will get the kids thinking about why we create, how we revise and how we get published.
Imagination Days:
This presentation is all about Flutter. We begin by talking about imagination, the trouble it got me into, and the places it took me on my journey of publishing my first book and watching it travel to readers near and far.
Myth or Minoan:
This presentation is all about Keepers of the Labyrinth. We'll talk about Keepers, where the idea came from, how to hunt down a story, how to conduct (travel) research, and how to pull the pieces together and solve the puzzle of putting a novel into novel form. We'll touch on the many myths that spring from Crete, such as those stories revolving around Ariadne, Daedalus, the Minotaur, Europa and Zeus. And we'll learn about Euhemerism: The approach to mythology that believes that the stories of the gods came from exaggerated stories of real people and heroes. And, of course, we'll talk about how that spark evolved into the origin story for Keepers.
Build A Better World Library Programs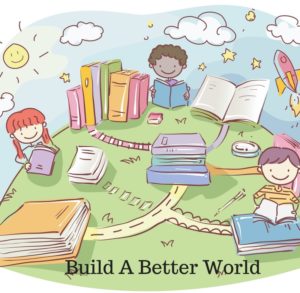 This summer, let's build a better world by celebrating friends, nature and our "virtues." Reading my titles are not required for a visit!
Glow in the Dark Sand Art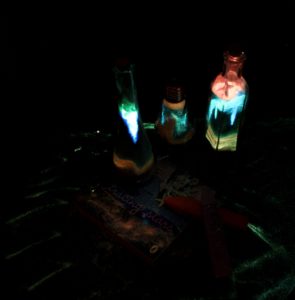 This program celebrates best friends from Tracing Stars. We'll talk about our own awesome friends and make a glow in the dark sand art gift to give them.  (Grades 3-6).
Butterfly Boxes and Soaps
In honor of Flutter, we'll create a butterfly box with helpful tips on how to save the butterflies and create glycerin soaps to tote home (Grades 3-6).
Keepers of the Labyrinth Trivia and Medallion Making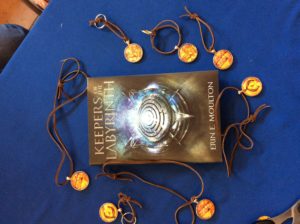 What is your virtue? Are you bold, empathetic, knowledgeable or creative? Test your Greek mythology trivia skills and then take a test to find out which Keeper of the Labyrinth you are. We'll wrap up the program by making a medallion based on your personality so that you can carry your virtues wherever you go! (Grades 5-9).
Promotional materials will be provided and can tie into Build A Better World for those using the Collaborative Summer Library Reading Program (CSLRP)
It's very important to me that all public school children have access to author programs. I have partnered with
If your school doesn't qualify for grants or special programs, please let me know and I will do everything I can to make an author visit work.
Please contact erin@erinemoulton.com to start talking about our visit!